Las Vegas Hotels and Casinos

No trip to Las Vegas would be complete without a swank hotel to relax in. Each Vegas Hotel has a unique feel or theme. Check our list of Vegas Hotels on the left. You will find a wealth of information on Vegas Hotels. Each Vegas Hotel has their own review, ammenities, pools and restaurants located in the property.
Downtown Las Vegas Hotels and Casinos

Downtown Vegas is the old school Las Vegas. Here you can find some cheap Vegas hotels. Downtown Vegas offers a lot of fun and excitement becuase there is something going on and everything is in walking distance. Downtown Vegas hosts many forms of entertainment including the Zipline that shoots you right under the Freemont Street Experience. If you are looking for some cheap Vegas rooms, this is your place. We have to warn you that a cab ride from Downtown Las Vegas to the Strip can be pricey, but you can always take the Deuce bus from the strip. The other cheap Vegas hotels can be found off the Vegas Strip. Remember, you probably will not be spending a lot of time in your room.
Check out our Vegas Hotel Promotions Page for deals.
(Click Here)

When you arrive in Vegas explore the different Las Vegas hotels find one you like, signup for the players club cards and then on your next trip you can have it all planned out. Chances are you will be back!
If you are still unsure about which Las Vegas hotel, email us with your questions and we will be happy to give you our free unbiased opinion. Vegas Questions
(We all were "newbies" at one time)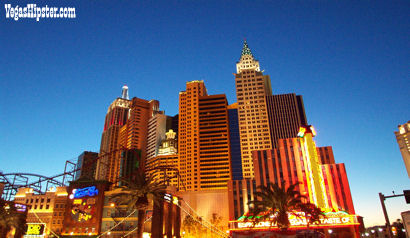 Las Vegas Hotels and Casinos &nbsp / Restaurants
Nightclubs &nbsp / Entertainment &nbsp / Gambling
Las Vegas Travel Guide &nbsp / Site Map &nbsp / Blog &nbsp / Links &nbsp / Contact