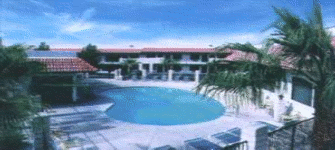 Located near Nellis Air Force Base and the Las Vegas Motor Speedway, Siegel Slots and Suites features over 200 slot machines, video poker, and keno gaming. Siegel's Lounge features live entertainment and the restaurant serves breakfast, lunch, dinner or any time in between. They have some cool promotions and deals, but the focus is on the gaming, then the rooms, in that order.
Hotel Name:
Siegel Slots and Suites
Siegel Slots and Suites

Address:
5011 E. Craig Road
Las Vegas - NV - 89115


Phone:
(702) 644-6300

Reservations:
(702) 644-6300

Total Ratings:


7
Number of Rooms and Est. Price:
178 - Price: $45-$60
Number of Suites and Est. Price:

Buffet Prices (if applicable):

Number of Restaurants on Premises:
1 (24 hrs)
Casino Size (sq. ft.):
2220 sq. ft.
Gaming Available:
SB - RB - No - Craps
Casino Marketing Phone Number: