You are Viewing:
Vegas iPad App

Vegas iPhone App
Vegas iPad App

Travel Guide Home

What to Wear in Vegas
Vegas Must See List
Tipping in Vegas
Vegas Do's and Don'ts
Vegas Slang
Best Times to Visit Vegas
Vegas Cheap Show Tickets
Alcohol in Vegas

Vegas Transportation:
Vegas McCarran Airport
Vegas Taxis
Vegas Buses
Vegas Monorail
General Information

Las Vegas Weather:
Vegas Weather

Get the App:


Vegas Question?Click here!






The Vegas iPad App: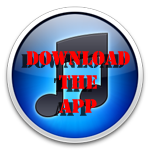 Vegas Travel and Tourism Made Easy
We are proud to announce the release of The Vegas Hipster iPad App! Get it here.
With the Vegas iPad app, everything is at your fingertips--Gaming, Restaurants, Hotels, Attractions, Entertainment, and even a GPS Tracker we call the Friend Finder. This is your one stop shop for all things Vegas, and the only app to have for Vegas, whether you're planning a trip or already there. Click below for larger images:
-Available for iPhone, iPad, and iPod touch.
-Hundreds of options to choose from for Hotels, Dining, Shows, Clubs, Attractions, Sports, and more, complete with pricing, reviews, photos, and categories for each option.
-Full contact information for all venues. Read the reviews, call the restaurant, make a reservation, and you're out the door.
-Once you're out, connect with your friends via the Friend Finder portion of the Vegas Hipster app. See where your friends are at, create, join, and leave groups, and make it easy to meet up in the busy Vegas atmosphere.

Ready for the one-touch Vegas experience! Get the app here.